A day at the Novotel Chartres
Experience Novotel Chartres for a day to recharge your batteries, relax, enjoy, do sport or work. All year round, the Novotel Chartres offers quality services for a comfortable stay, a wellness break or a relaxing business trip.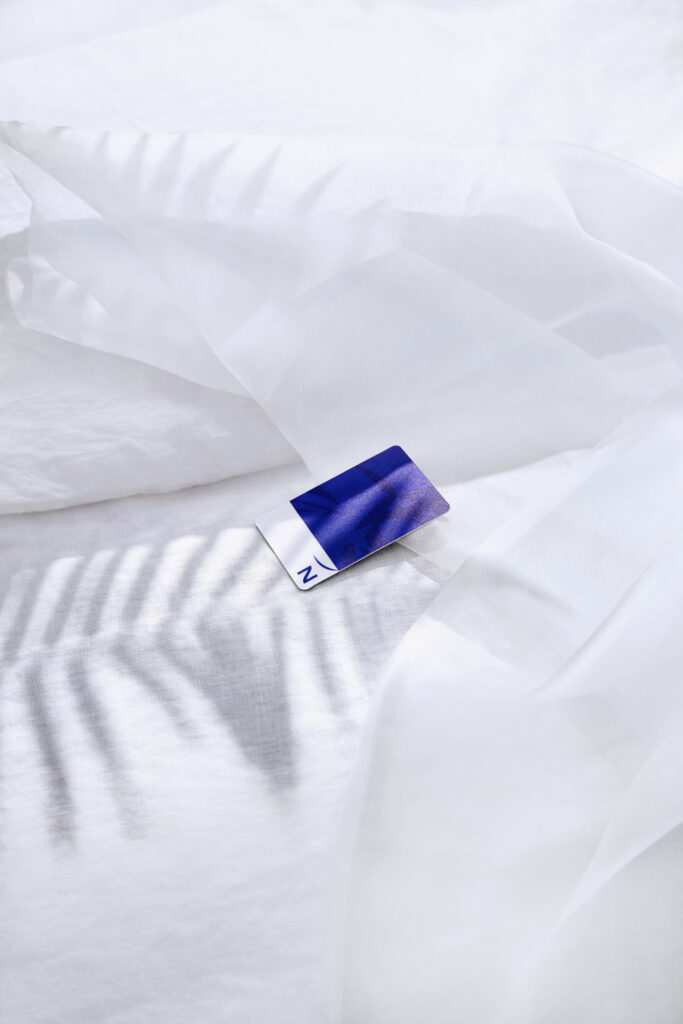 Just a stone's throw from the future Zenith, Novotel Chartres boasts 112 bright and spacious rooms in an elegant, green and designer setting.
Wake up in one of them. They have been designed as real living spaces, with all the facilities you need for a 4-star stay near Paris.
Start the day on the right foot with a tasty breakfast. Sweet or savoury, choose from the selection of gourmet products on the buffet and sit down in the warm, renovated "A l'Epicerie" Chartres dining room.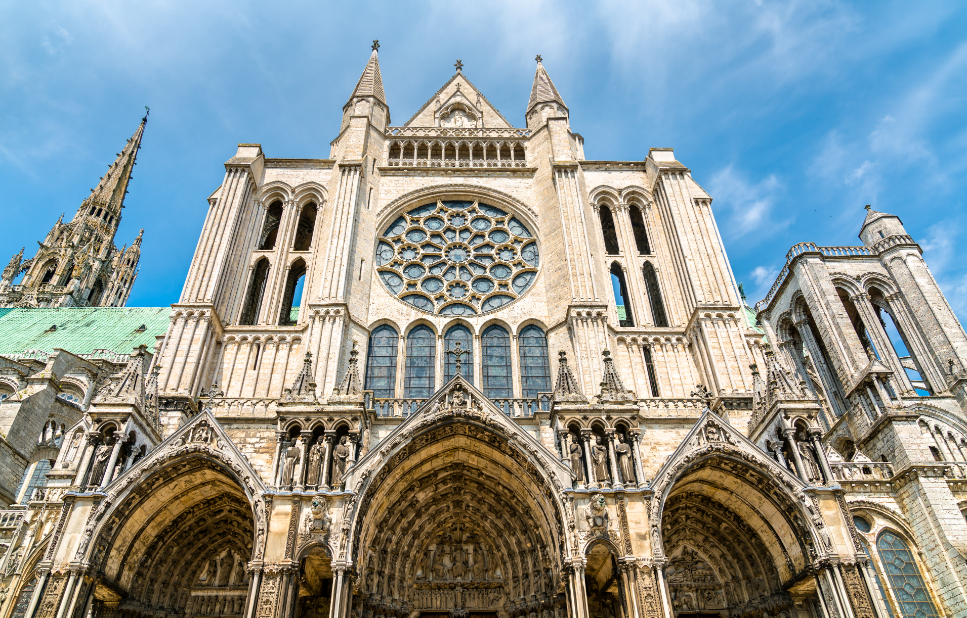 Discover Chartres! The city's historic centre is just 4 km from our Novotel Chartres hotel. 
Not to be missed: the famous Gothic cathedral in Chartres, a UNESCO World Heritage Site, the pretty half-timbered houses in the centre and the mosaic Maison Picassiette. 
Time to recharge your batteries! Head to the Chartres "A l'Epicerie" restaurant in the Novotel Chartres hotel for a tasty home-cooked meal. 
Take a seat in the dining room or on the terrace in fine weather.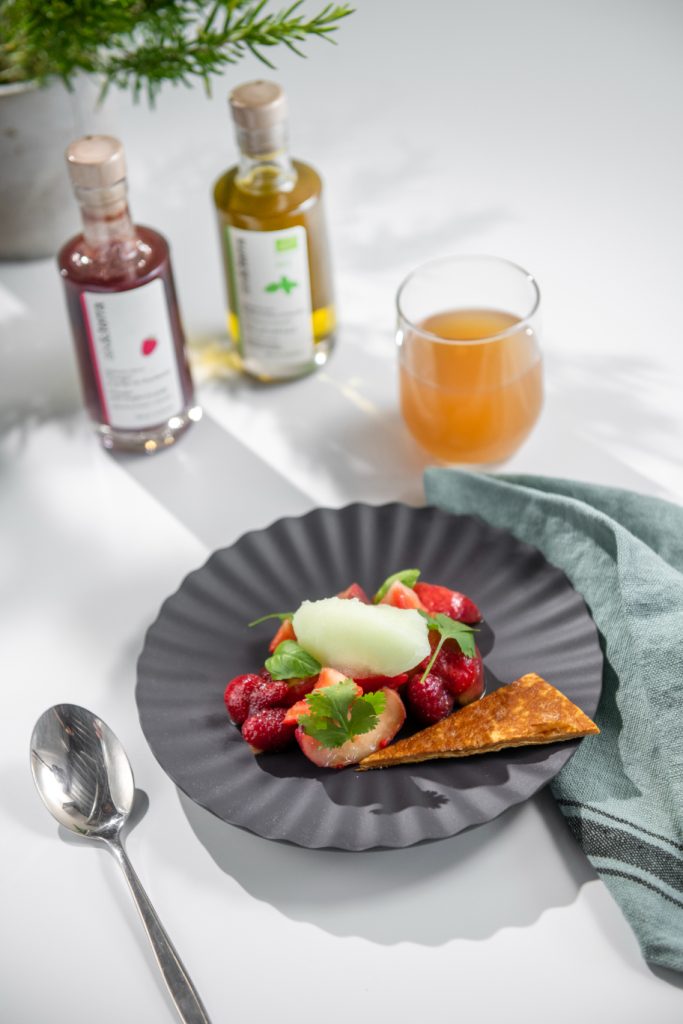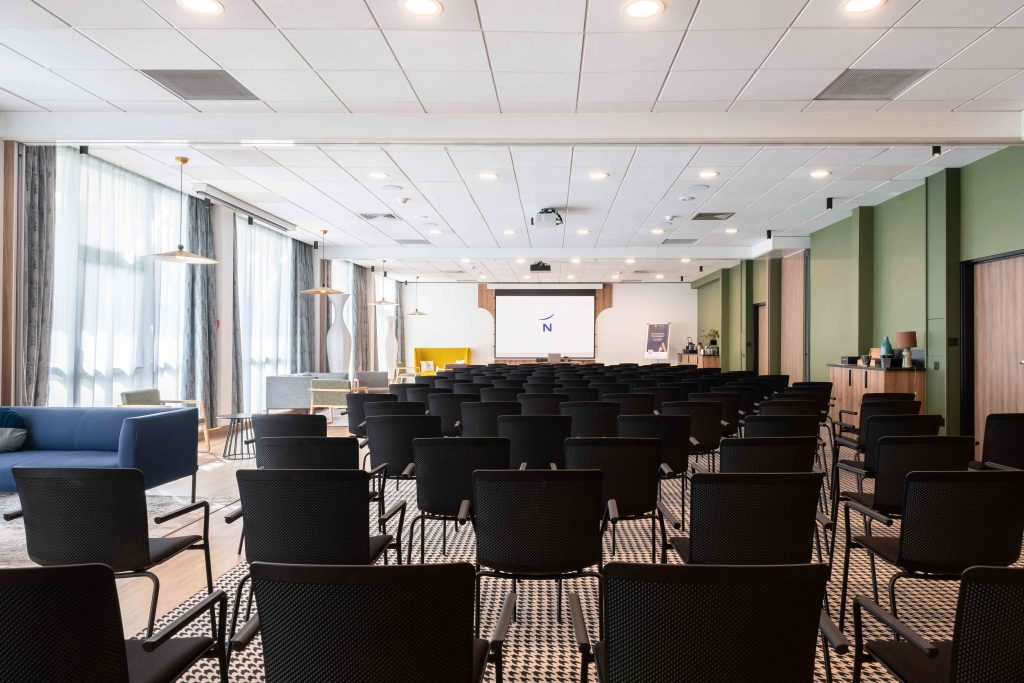 If you are staying at the Novotel Chartres for business, take advantage of the bright and fully equipped meeting rooms. To relax, go to the outdoor swimming pool or the solarium while the youngest ones have fun on the outdoor playground or in the children's area specially designed for them. There is a kitchenette, books, KAPLA and video games. 
After an afternoon of business meetings or lounging by the pool, enjoy a drink in our "A l'Epicerie" bar. Choose from a selection of wines, cocktails, cold drinks and snacks, cheese boards, cold meats and sauces to enjoy on crusty bread.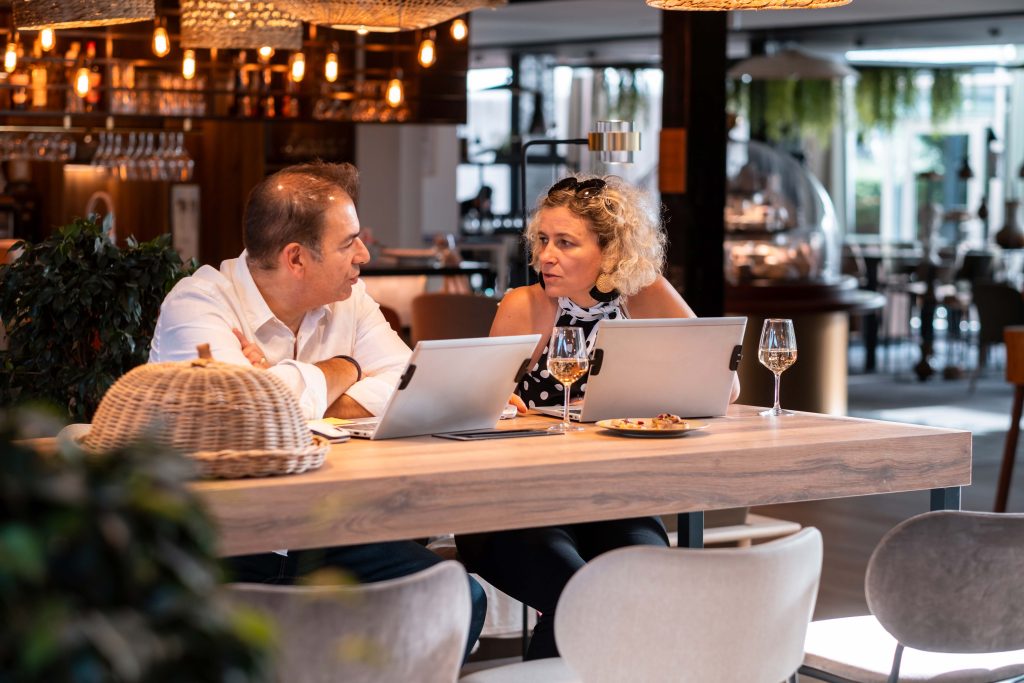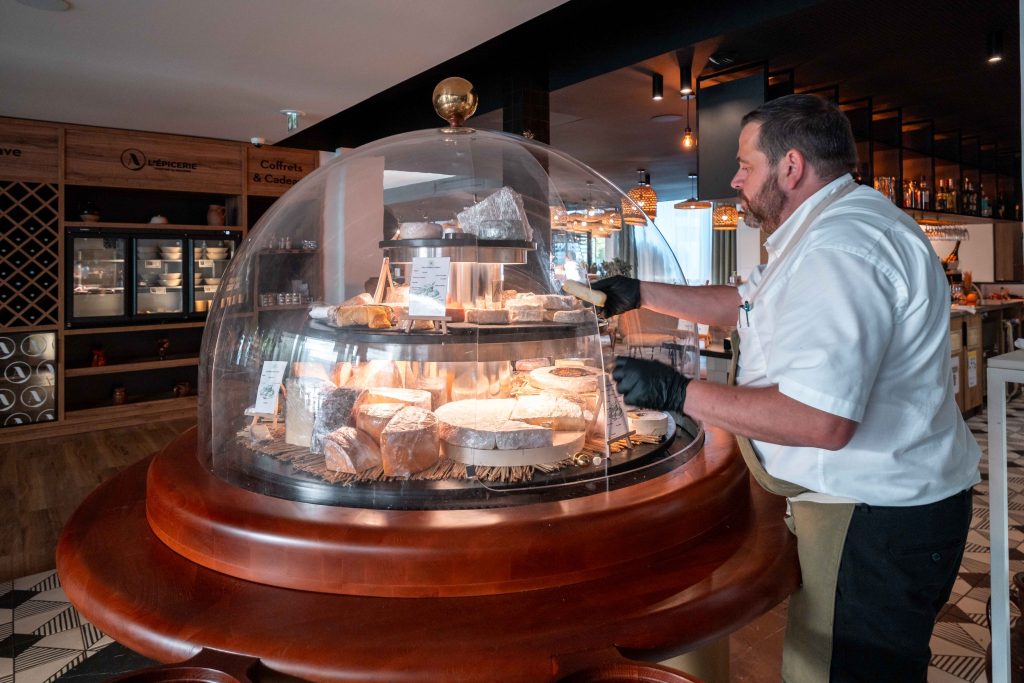 End the day with a delicious meal in our Chartres "A l'Epicerie" restaurant. Enjoy a modern, friendly, plant-based atmosphere and treat yourself to signature "A l'Epicerie" dishes or creative recipes from the resident chef, as well as an all-cheese offering from our world's largest cheese cloche! The menu follows the rhythm of the seasons for dishes that are always fresher and closer to the French soil.
You will be delighted to find your room at Novotel Chartres. A cocoon fitted out with care to offer you functionality and comfort.