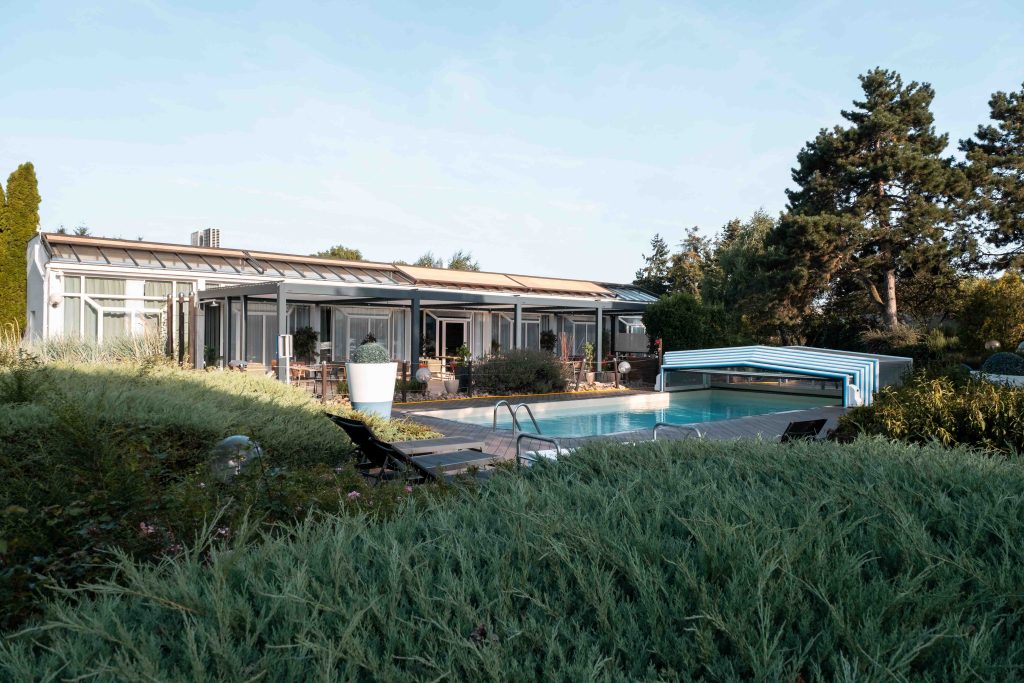 4-star hotel swimming pool
The Novotel Chartres invites you to take a refreshing dip in its outdoor swimming pool. The swimming pool (unheated) is open in season. 
It also offers a pleasant setting for your private or corporate events, just a few kilometres from the historic centre of Chartres.
Our family guests love having fun and spending quality time together. The pleasure of a wellness stay in a 4-star hotel in Chartres.
To find out about all our leisure facilities and practical information, visit our page Prepare your stay.
Don't forget to take your swimming gear with you!