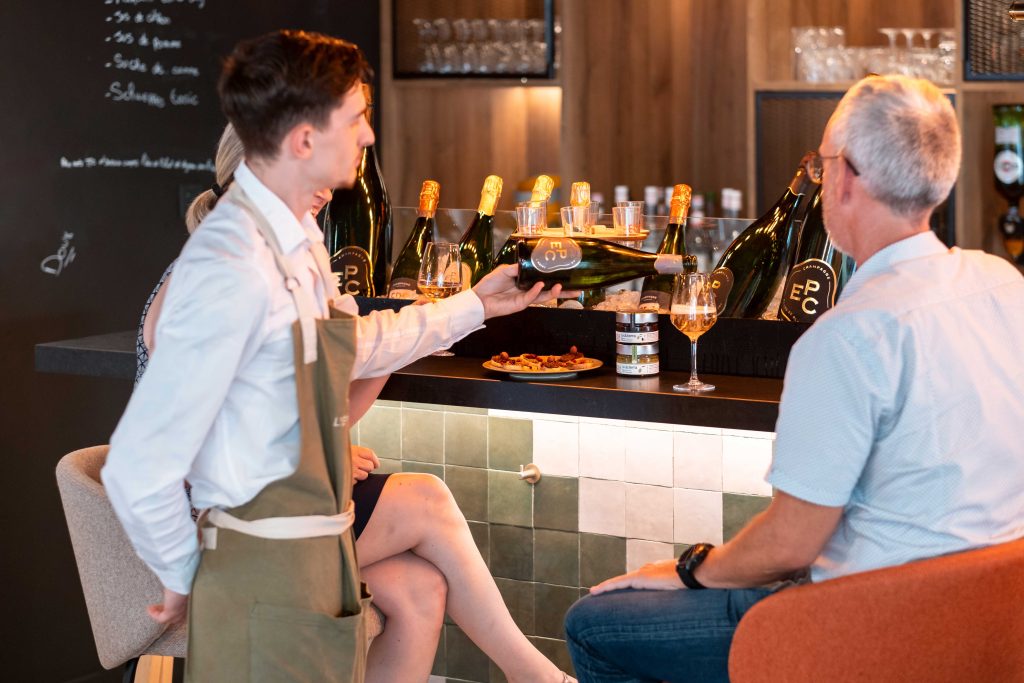 A l'Epicerie" bar Chartres
Meeting for a drink and a snack
La a brand new, soft and warm plant-based atmosphere in the Novotel Chartres bar, is an invitation to relax and recharge your batteries!
This renovation by Abp Architectes x Collection Atypio Hôtels Resorts is a perfect illustration of the #allingoodtime that characterises the f&b areas in the Collection's establishments.
Whether you're meeting for business or enjoying a drink with friends, you can share a pleasant moment in the dining room or on the terrace in fine weather. 
Enjoy a break with a refreshing drink, cocktail, digestif or a glass of wine with a gourmet snack. 
The bar is wheelchair accessible.