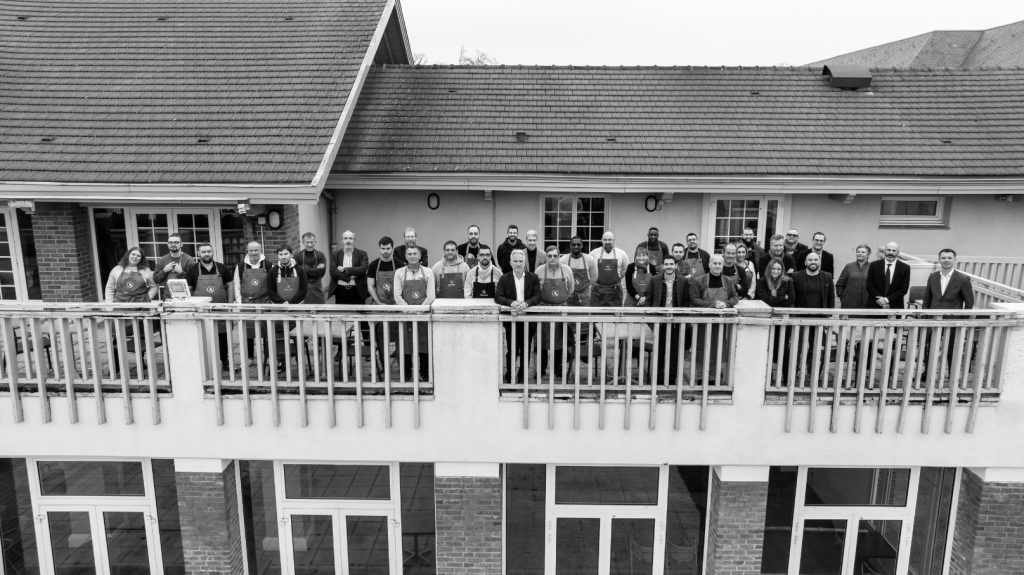 at the grocery shop restaurants
Chefs . Craftsmen . Conviviality
"A l'Epicerie" is a restaurant chain, present in 4-star hotels, which honours the French terroir. The chefs cook quality seasonal products: fruit and vegetables from Agripolis urban farms (Chantilly, St Germain en Laye), condiments and sauces from Grande Provence artisan Aix&terra (referenced at the Elysée since summer 2023), cheeses from Alsatian artisan René Tourrette, etc. Michelin-starred chef Julien Allano is none other than the Chef Ambassador for A l'Epicerie! Find all the information on our website and our social networks " A l'Epicerie ".
And above all, come and share our signature dishes, the creative recipes of our resident chefs, and our all-cheese menus and meals!
PLEASE NOTE: For reasons of hygiene, pets are not allowed.
At Epicerie Chartres
Lunchtime: Monday to Friday, 12 noon to 2.30 pm
Evenings: Monday to Saturday, 7pm to 10:30pm
Closed: Saturday lunch, Sunday lunch and Saturday evening (only from November to end of March)
Lunch: Monday to Friday, 12:00 - 14:30
Dinner: Monday to Saturday, 7pm - 10:30pm
Buffet, Express, Room Service
Discover the gourmet breakfast served at Novotel Chartres, in its magnificent "A l'Epicerie" Chartres restaurant!
Fill up on energy to your heart's content and enjoy every moment at Novotel Chartres :
If you eat little and quickly in the morning, opt for the City Breakfast, A l'Epicerie" bar in Chartres: hot drinks, pastries, yoghurt and orange juice.
Le Morning Buffet at the "A l'Epicerie" restaurant in Chartres, will delight lovers of a varied and balanced breakfast.
If you prefer to choose from an à la carte menu and dine in complete privacy, the Room service breakfast is for you! It will be served in your Novotel Chartres room. 
Avoid food waste and get the best price, book our rates including breakfast !
Monday to Friday: 06:30 - 10:00
Weekends and public holidays: 07:00 - 11:00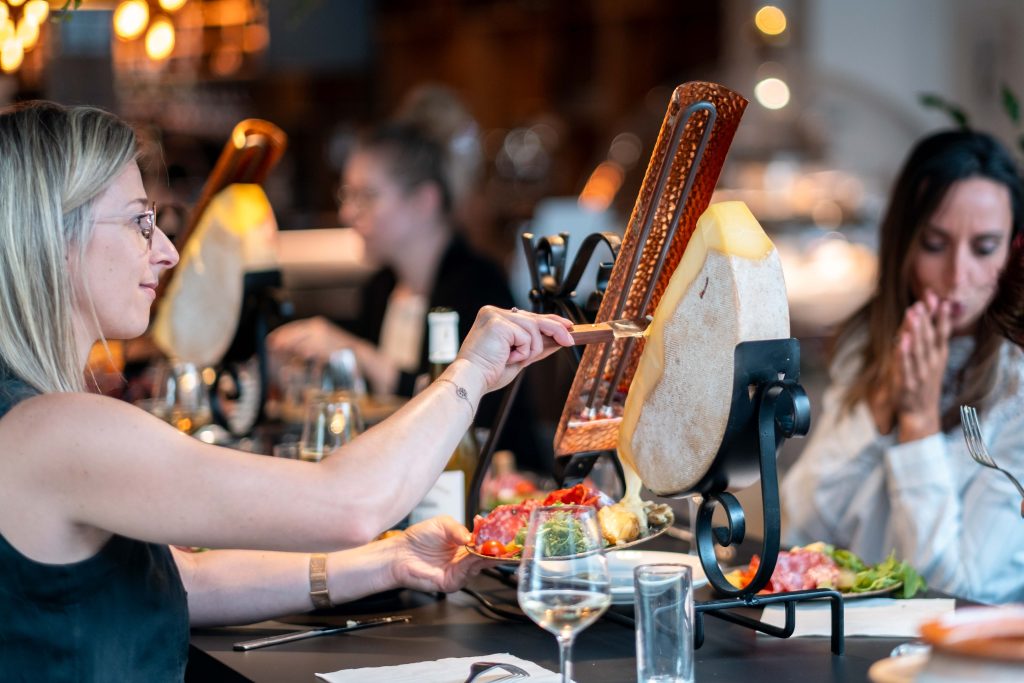 A l'Epicerie" events Chartres
Raclettes, fondues, brunches, DJ evenings ...
It's easy to get together for a raclette or fondue, or to take part in one of our events or theme evenings, or one of your private parties!
The Chartres "A l'Epicerie" restaurant invites you to follow its social networks to share future tasty and convivial moments!
Artisanal . Individual format . Gift box
To extend your stay when you get home, or to treat your loved ones, come to our "A l'Epicerie" shop in Chartres, open 24 hours a day, 7 days a week.
You will find the quality ingredients and products used by the Chef "A l'Epicerie", where you can enjoy tasty à la carte dishes.
Sweet and savoury delights, oils, condiments, teas, candles from Aix&terra, cheeses from Maison Tourrette, a local delicatessen, selection of wines, beers and champagne, coffees ... So you can make your own recipes and meals even better. You'll be giving tasty gift boxes!
We're looking forward to a great time on your return home.