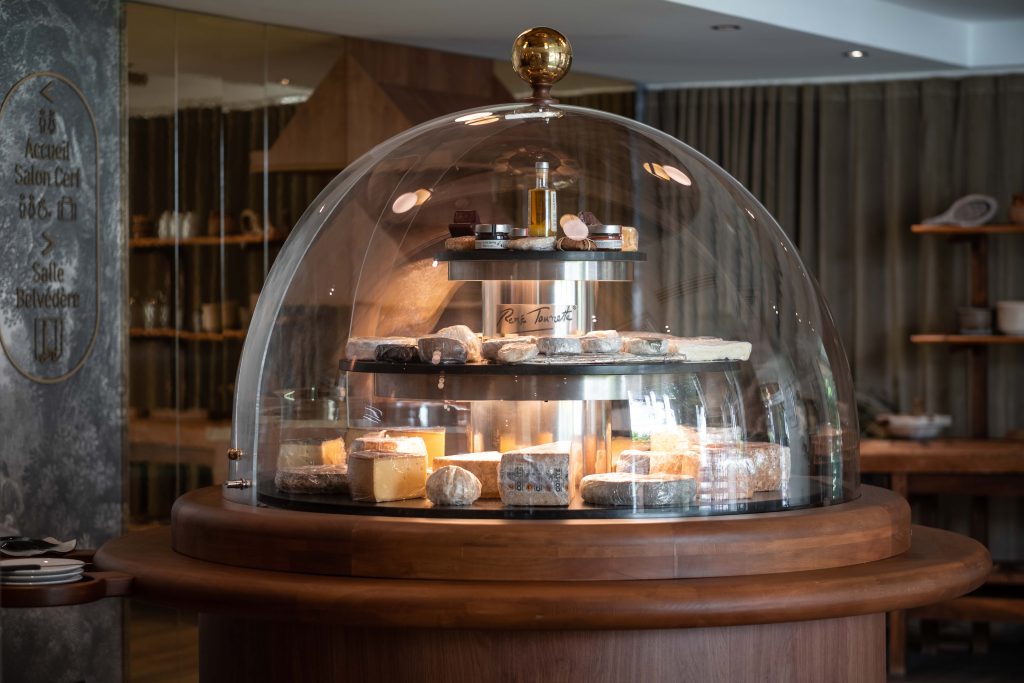 Designed by René Tourrette, the famous cheese-maker from Alsace, it houses up to 100 cheese references of the best producers and farmers French, Italian and Swiss.
This bell is a unique French technology which brings cheeses to maturity like no other!
You can enjoy it all year round: cheese boards and platters, à la carte cheese dishes and, as of the autumn-winter season: Mont d'Or, raclettes and fondues, with or without jam, onions and other flavours exquisite!
Photo credit: A l'Epicerie St germain en Laye, Atypio Hotels Resorts. Our photoshoot will be shared between now and September
Cocktails, buffets, finger food menus, pièce montée...
Would you like to privatise one of our areas and organise a lunch, dinner or all-cheese or mixed meal evening for a private or corporate event, with a view to dramatising your event? 
Cocktails, buffets, finger buffets, pièces montées and cheese platters? With or without entertainment?
Consult our Atypio or Hotel sales teams and discover our delicious banqueting offers, 2/3-course meals and gala dinners. Seasonal products, a selection of cheeses / all-cheese meals - all matured in our Cheese Cloche, a real treat for your taste buds, and all made easy to enjoy!
Minimum 30 people.
Photo credit : A l'Epicerie Chantilly, Atypio Hotels Resorts